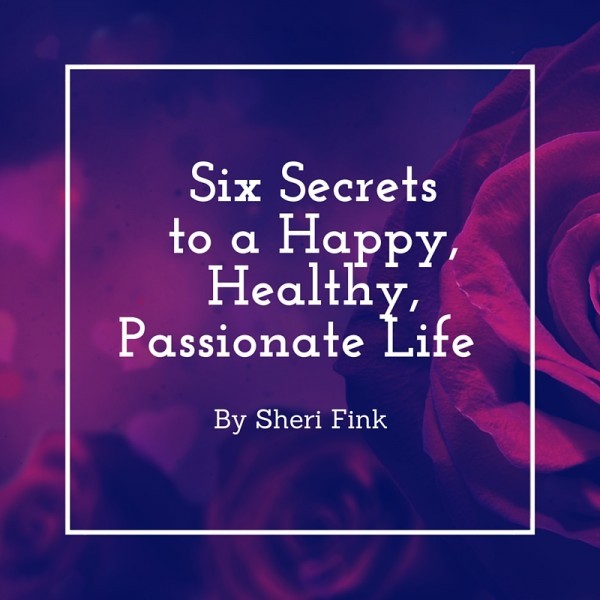 I've been on a journey over the past few years to live a more passionate life, one that incorporates my core values of love and connection, lifestyle freedom & business success, fitness and well-being, fun and adventure, and contribution and legacy into my life in a holistic, balanced, and healthy way. It hasn't been easy, but I've learned a few powerful strategies that work for me. Each day I strive to accomplish these goals no matter what:
Meditate and honor my soul. I spend 22 minutes in the morning after waking in meditation: simply sitting up in bed, listening to the stillness, and breathing. Everything flows better in my life when I'm consistent with my meditation practice.
Workout and honor my body. I typically hit the gym for weights and cardio every day. Sometimes I dare myself to try exciting fitness adventures like kickboxing and trapeze. Even taking a walk can make a world of difference. Honoring my body by giving it something productive to do and achieve has truly transformed my life.

Connect with someone I love and honor my heart. One of my highest values is connection. Whether it's a phone call with a family member, a meaningful conversation with a friend via text, or sharing ideas over lunch with a colleague; connecting on a heart level fills me up so much and is one of my favorite things to do.
Take a step in the direction of one of my dreams and honor my ambition. I'm motivated by possibilities and results. I see the possibilities when I visualize what I want. In order to get results, I have to take action in business and in life. So, I take at least one action daily toward my dreams. On a really productive day, I'll take massive action toward several goals.
Inspire someone and honor my mind. Facebook is one of the tools I use to nurture and nourish my mind. I love reading friends' posts and get so inspired by what they're doing and creating in the world. I also like to challenge myself to be open and vulnerable by sharing my own ideas and experiences. Hearing from friends and Fans that my posts make a positive difference in their day means the world to me.
Have fun and honor my spirit. Life is meant to be fun. Each day I do something that enlivens me and/or makes me laugh: watching a funny video, riding my bike along the ocean at sunset, surprising someone with a thoughtful gift, planning an adventure with a friend, reading a powerful book, dancing around the house, eating in a unique restaurant, and many more!
Life is more fun and fulfilling when I align my intentions, time, and energy with my values and take action daily. When I've accomplished these goals by the time I lay my head down on my pillow at night, I know that I've given it my all and set myself up for maximum success, life balance, and well-being. Doing so helps me stay focused on what really matters in my life and gives me the energy and passion to fully go for my dreams and make a difference.
About Whimsical World Co-Founders Sheri Fink and Derek Taylor Kent
Whimsical World is an empowering brand created by #1 best-selling authors and inspirational speakers, Sheri Fink and Derek Taylor Kent. Whimsical World's mission is to inspire, delight, and educate children of all ages while planting seeds of self-esteem and high achievement. We aim to make positive change through the power of whimsy and imagination.
Our catalog of award-winning, fun-to-read children's books suit the needs of every child and parent. Themes include anti-bullying, being brave, asking for help, adapting to change, being authentic, and being a true friend. Our books expand children's imaginations with whimsy and wonder from the depths of the ocean to the heights of the galaxy.
Whimsical World brings joy, positivity, and wonder. We create magical live experiences and merchandise with a message that every child and young adult is thrilled to own and every parent is proud to purchase.